My new book 
ACT LIKE A PRINCE: a handy guide for noble manners 
is finally published.
Quote:This book on etiquette and manners is a contemporary version of the ancient literary genre known as specula principum – "Mirrors for Princes", that is, books for, by or about rulers and their vocation. However, you don't have to have a vast kingdom of your own to benefit from the tips, tricks and age-old wisdom within these pages. Today, acting like a prince is a matter of taking control of your own life, and of going into any social situation with grace and confidence. This book is filled with practical advice on etiquette, philosophical reflections on manners and timeless guidance on how to live an ethical life. 
Each of the nine chapters is a mix of tips on contemporary etiquette as well as selected quotes, adages and reflections from philosopher/ writers from the Renaissance up to our times. Some of the "ancients" quoted, and commented, include Erasmus of Rotterdam, Baldessar Castiglione, Baltasar Gracián and Giovanni della Casa. Modern writers include Baron von Knigge and Lord Chesterfield. Even contemporary film maker, artist and mystic Alejandro Jodorowsky is quoted, with comments.
In all, the book is a pocket guide on princely behaviour for the contemporary prince. Kindle version soon to be published. Meanwhile, find the book here:  
ACT LIKE A PRINCE for ibooks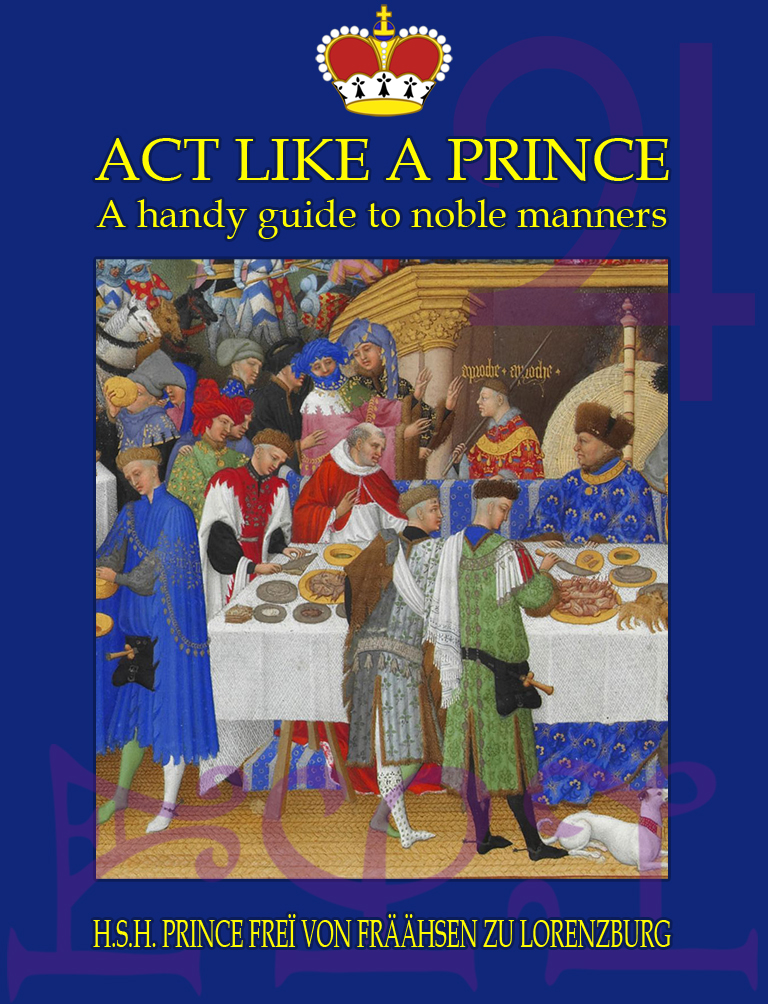 Visit: The Most Serene Principality of Lorenzburg
Artist Portfolio: H.S.H. Prince Freï of Lorenzburg
Isaiah 35:1: "
Laetabitur deserta et invia et exultabit solitudo et florebit quasi lilium
" -
"The desert and the parched land will be glad; the wilderness will rejoice and blossom. Like the crocus
"